Marika Smreková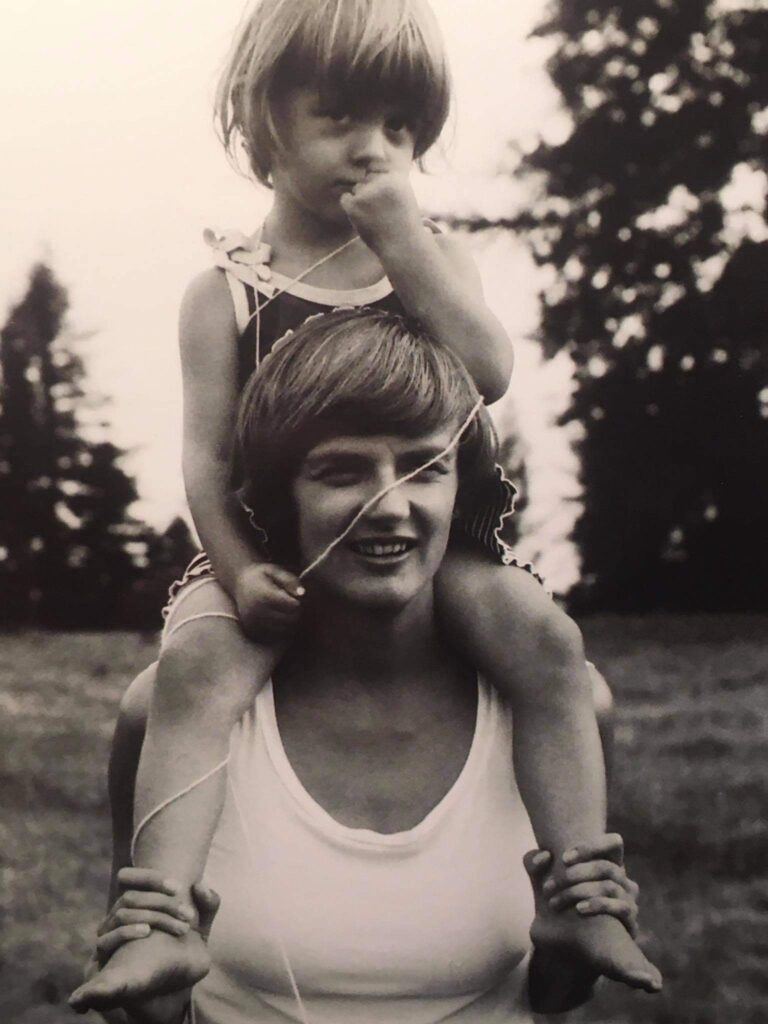 – born in 1988. She is a theatre director, founder and curator of the Community Festival of Contemporary Theatre and Art UM UM (2012 – 2021) in Stará Ľubovňa. Within the festival, she has been conducting her artistic research for five years, dealing with the relationship between contemporary Slovak society and its ethnic groups, as well as linking the performativity of contemporary theatre with the performativity of traditions and non-stage folklore. She presented five authorial performances at the festival. As early as during her studies of theatre directing at the Janáček Academy of Music and Performing Arts in Brno (JAMU), she presented several theatrical plays in Stará Ľubovňa in cooperation with the local community. For example, the political satire Can We Blame Ourselves for the Floods?, criticizing the local policy associated with the sale and logging of urban forests; or the Roma fairy tale Lavuta, where she deliberately cast local Roma and majority youth to allow them mutual contact. With a production on the migration crisis play Refugees by Sergi Pompermayer, she represented JAMU at the FIST 08 festival in Belgrade. She co-created and directed the multimedia projects L´AMOUR: Experiment at the Theatre on Orlí Street in Brno, Open Call (for opinions) in Theatre Venuše ve Švehlovce in Prague and Ice Pøz in Hadivadlo in Brno. She currently lives in Prague and she is looking for a link between the results of her research and environmental art that overlaps with the direct actions of the climate justice movement.
In 2012 Marika Smreková founded the Community Festival of Contemporary Theater and Art UM UM in Stará Ľubovňa which she still leads. Her artistic work is based on the effort to create a space for live meeting, dialogue and discussion on social and political issues connected with personal topics. She thinks of art as an opportunity that encourages the artist and the percipient to self-reflection, critical thinking, and creation, so for her artistic research it is essential to look for opportunities to activate audience and through this experience to encourage people to be more active in society. At the same time, she perceives art also as an opportunity that allows me to provide space and voice to those people who gain it the least in the media or other public space.
In her work, Marika Smreková seeks to break the position of the passive spectator and explores performative procedures, thanks to which all participants can become active creators of a collective work. This shift can also be seen in the fact that Marika thinks of the audience as percipients, not spectators, and in this way emphasizes their role as co-creators who perceive and at the same time complete the work of art. She finds inspiration for such work in the original non-stage folklore, rural art, and village traditions, which in the past were an opportunity for meetings and joint activities. Everyone usually took part in these activities without the need to divide the participants into artists or audiences. Her artistic practice is based on long-term artistic and ethnographic research of the local cultural heritage and community traditions. She then updates local customs for the current social and artistic context: I feel that the role of the artist in contemporary art has begun to shift from representing himself/herself and his/her art as a product to the audience to the role of activator of dialogue between work and audience. It is no longer just an artist and his/her work in the light and a spectator in the dark, but all of them in the light, learning the mutual dialogue. Unfortunately, due to the pandemics and the restrictions, this dialogue has been interrupted and the viewer is once again just looking at the digitized performative art.
Marika Smreková works in several cultural contexts. She comes from Stará Ľubovňa in north-eastern Slovakia, where she lived the first twenty years of her life and devoted herself to literary work, from there she moved to Brno for ten years, where she first studied drama and then reflected her artistic research at the Janáček Academy of Music and Performing Arts. Recently she lived in Prešov and finally she moved to Prague. However, she repeatedly returns to her hometown Stará Ľubovňa, where she annually prepares the UM UM Community Festival of Contemporary Theater and Art. Marika Smreková's ten-year work on this project fundamentally shaped her previous artistic practice, developed along it, and provided her with a framework that over time became a comprehensive artistic program.
The UM UM Festival initially aimed to present the current tendencies of contemporary theatre and other artistic branches from the local and international environment in a smaller peripheral city. Soon crystallized another of the festival's intentions – the question of the audience and the search for approaches to bring art to people who do not usually attend cultural events. The festival thus began to move into public space and non-traditional places, where it could be better approached by casual passers-by and the general public1. After the first four years of building this approach, the festival's dramaturgy, as well as the work of Marika Smreková itself, shifted thematically and methodologically in response to the contemporary political situation. The migration crisis and the growing popularity of right-wing movements in Slovakia have revived the theme of national identity and ethnicity, often presenting Slovak society as a monocultural one. There have been a number of folklore festivals in Slovakia for a long time, but most of them focus on only one culture – Slovak or another national minority, or present several cultures, but as individual issues in a row. It is very unusual for these festivals to highlight their mutual cultural intrusions, coexistence, and influence. On the contrary, they are more characterized by monoculture, which in some cases slides down to nationalism. Therefore, the following years of the UM UM festival were focused on learning about the individual cultures, nations, and identities that they coexisted for centuries in Spiš, the region where the festival takes place. They always focused on two to three nationalities, for which they highlighted their common relationship and specific history, traditions, art. The festival itself was preceded by year-round ethnographic research, which became the basis for the preparation of five authorial performances by Marika Smreková, premiered during the festival.
In 2016, the festival opened with the theme of coexistence of Czechs and Slovaks in Upper Spiš in the first half of the 20th century. On this occasion, Marika Smreková prepared a site-specific production SÁMSVOJ2, based on the personal story of Viera Šimková and her parents, the Czechs Josef and Maria Dobrovolný. The key for Marika Smreková was the unexpected reaction of Viera Šimková, who spontaneously began to comment on some of the paintings during the performance in the middle of the audience, contributed to the performativeness of the work, and inspired me to find forms to evoke audience reactions during the performance. In the following year, the main starting point of the festival became the relationship between the local communities of Slovaks and Ruthenians. The new performance, called EYEKON (TACT)3, was immersive in nature and explored the potential for dialogue through spirituality, the body, and its senses. The next year of the festival was focused on the culture and relationship of Upper Carpathian Germans, Jews, and Slovaks in Spiš before the World War II and the new level of art that Marika Smreková explored on this occasion consisted of working with imaginary folklore. The three-hour performance itself called The Wedding4 took place in the square, on the bus, at the train station and on the train. In 2019, the UM UM festival was dedicated to the coexistence of Roma and Slovaks. On this occasion, Marika Smreková presented a performance entitled By the Fire5, which took the form of stage stories in Romani by the important Romani regional writer Elena Lacková. In 2020, the UM UM festival dealt with the culture of Slovaks, Poles and Hungarians and took place in a natural environment on Oslí vrch – the hill nearby Stará Ľubovňa. For this year Marika Smreková prepared performance Slávnosť Poletia6 on the Feast of the Assumption of the Virgin Mary. It is not only a religious and spiritual event but also it´s associated with the traditional blessing of herbs, flowers, grain, or vegetables. In this folklore performance, folk practices celebrating the connection of man with nature, religious singing of Polish and Slovak Marian songs and lawns, as well as motifs inspired by the story of Polish couriers and local Slovak partisans who worked in this area during World War II, were connected. The topic of the traditional relationship between nature and people from the Spiš region related to the local political and historical context. By doing so, Marika Smreková completes the five-year concept of the festival, and at the same time announces the final tenth year in 2021. The culmination of the UM festival UM will draw attention to and respond to the current and future impacts of the climate crisis by linking politically engaged environmental and community art. Politics has become an important aspect of our lives in a time of dying democracy, especially in a time of boundless capitalism and consumption, a time of migration crisis, a time of awakened neo-fascism, a time of pandemic and a time of climate crisis. Can the activism and direct action of climate movements influence political decisions leading to the restoration of the planet in time? Can contemporary art adequately help these movements? Is it possible to connect performative procedures activating the viewer from previous years of the UM UM festival with direct actions of ecological movements in public space? This last year represents a point behind one of the creative periods of Marika Smreková, but it also characterizes her current artistic shift.
The methodology of participatory and community theatre, based on long-term knowledge of a certain topic and its environment, and especially the activation of spectators with an overlap into real life have potential in her current topics. These include the modern multiculturalism of cities, criticism of consumption, capitalism and workaholism, the climate crisis and mitigation. In connection with her personal situation, Marika Smreková also moves on the topics of women's rights, specifically the rights of mothers on parental leave, and uses this perspective to reflect on the patriarchal capitalist system, as well as the artistic operation and its infrastructure.
It is quite sad that young, emancipated women still have to face the decision between family and career in the 21st century. At the same time, this system allows men and society tolerates having a family and not slowing down career growth. From a biological point of view, a woman cannot work full time for several years after giving birth due to emotional attachment to the baby, but many mothers would welcome the opportunity to work at least part-time during maternity leave to take a break from caring for a child and not to diminish their value on the labour market. However, as they are often not allowed to do so, their chances of filling more lucrative job opportunities decrease and compared to their male peers, their salary decreases according to years of experience and consequently also the amount of their pension. If we want more women in management positions, equal care for a child under the age of three by both parents is needed in the first place, and if this is not possible on the part of the father, financial support from the state is needed for children's groups for children from year and a half of life for 4 to 5 hours a day. Or another possible way is to change the values ​​of a company that does not depend on the performance and productivity of the individual. The planet has enough manpower, it would be enough to halve working hours and employ everyone, produce and buy as little as possible and devote as much time as possible to family, people, the green renewal of the planet, or oneself.
Text was written in cooperation with Viktória Beličáková (2021).
1Image: Photograph from the plays of the first years of the festival, photo Slavo Uhrín. Courtesy of the artist.
2Image: Photo from the play SÁMSVOJ, 2016, photo Slavo Uhrín. Courtesy of the artist.
3Image: Photo from the play EYEKON (TACT), 2017, photo Andreea Moisei. Courtesy of the artist.
4Image: Photo from the play The Wedding, 2018, photo Andreea Moisei. This production was the only one prepared by Marika Smreková not to take place exclusively during the UM UM festival. Second time it took place on the square in Prešov in co-production with the cultural center Wave. Courtesy of the artist.
5Image: Photo from the performance By the Fire, 2019, photo Pilou Barge. Courtesy of the artist.
6Image: Photo from the play Slávnosť Poletia, 2020, photo Matěj Sýkora. Courtesy of the artist.
– sa narodila v roku 1988. Je divadelnou režisérkou, zakladateľkou a kurátorkou Komunitného festivalu súčasného divadla a umenia UM UM (2012 – 2021) v Starej Ľubovni. V rámci festivalu vedie päť rokov svoj umelecký výskum, zaoberajúci sa vzťahom medzi súčasnou slovenskou spoločnosťou a jej etnickými skupinami, a taktiež prepájaním performativity súčasného divadla s performativitou tradícií a mimo javiskového folklóru. Na festivale uviedla päť autorských performancií. Už počas štúdia činohernej réžie na brnianskej JAMU uviedla niekoľko inscenácií v Starej Ľubovni v spolupráci s miestnou komunitou. Napríklad politickú satiru Môžeme si za povodne sami?, kritizujúcu lokálnu politiku spojenú s predajom a ťažbou mestských lesov; či rómsku rozprávku Lavutu, kde zámerne obsadila miestnu rómsku a majoritnú mládež, aby umožnila ich vzájomný kontakt. Inscenáciou o migračnej kríze Uprchlíci od Sergiho Pompermayera reprezentovala JAMU na festivale FIST 08 v Belehrade. Bola spoluautorkou a režisérkou multimediálnych projektov L´AMOUR: Experiment v Divadle na Orlí v Brne, Open Call (for opinions) vo Venuši vo Švehlovce v Prahe a Ice Pøz v Hadivadle v Brne. Momentálne žije v Prahe a hľadá prepojenie medzi výsledkami svojho výskumu a environmentálnym umením s presahmi do priamych akcií hnutí za klimatickú spravodlivosť.
Marika Smreková založila v roku 2012 a dodnes vedie Komunitný festival súčasného divadla a umenia UM UM v Starej Ľubovni. Jej umelecká tvorba vychádza zo snahy vytvoriť priestor pre živé stretnutie, dialóg a diskusiu o spoločenských a politických otázkach prepojených s osobnými témami. O umení uvažuje ako o príležitosti, ktorá podnecuje umelca i percipienta k sebareflexii, kritickému mysleniu a tvorbe, preto je pre ňu zásadné hľadať v rámci svojho umeleckého výskumu možnosti, ako aktivizovať svoje publikum, a skrze túto skúsenosť podnietiť ľudí k väčšej aktivite v spoločnosti. Umenie pritom vníma aj ako príležitosť, ktorá mi umožňuje poskytnúť priestor a hlas tým ľuďom, ktorí ho v rámci mediálneho, či iného verejného priestoru získavajú najmenej.
Vo svojej práci sa Marika Smreková usiluje narušiť pozíciu pasívneho diváka a skúma performatívne postupy, vďaka ktorým sa môžu všetci účastníci stať aktívnymi tvorcami kolektívneho diela. Tento posun je vidieť aj v tom, že Marika uvažuje o publiku ako percipientoch, nie divákoch, a týmto spôsobom zdôrazňuje ich rolu spolutvorcov, ktorí vnímajú a zároveň dotvárajú umeleckú prácu. Inšpiráciu k takejto tvorbe nachádza v pôvodnom mimo javiskovom folklóre, rurálnom umení a dedinských tradíciách, ktoré boli v minulosti príležitosťou pre schádzanie sa a spoločné aktivity. Do týchto činností sa zvyčajne zapájal každý bez potreby deliť účastníkov na umelcov či publikum. Marika Smreková vychádza vo svojej umeleckej praxi z dlhodobého umeleckého a etnografického výskumu lokálneho kultúrneho dedičstva a komunitných tradícií. Miestne zvyky následne aktualizuje v súčasnom spoločenskom a umeleckom kontexte: Mám pocit, že sa rola umelca v súčasnom umení začala posúvať z reprezentácie seba a svojho umenia ako produktu pre publikum na rolu aktivátora dialógu medzi dielom a publikom. Už to nie je len umelec a jeho dielo vo svetle a divák v tme, ale všetci vo svetle, učiac sa vzájomnému dialógu. Bohužiaľ kvôli pandémií a obmedzeniam, ktoré priniesla, sa tento dialóg prerušil a divák sa zdigitalizovanému performatívnemu umeniu opäť len pasívne prizerá.
Marika Smreková sa pohybuje v niekoľkých kultúrnych kontextoch. Pochádza zo Starej Ľubovne na severovýchode Slovenska, kde žila prvých dvadsať rokov svojho života a venovala sa literárnej tvorbe, odtiaľ sa následne presunula na desať rokov do Brna, kde najprv študovala činohernú réžiu a následne reflektovala svoj umelecký výskum na Janáčkovej akadémii múzických umení. V posledných rokoch žila v Prešove a nakoniec sa presunula do Prahy. Zakaždým sa však opätovne vracia do rodnej Starej Ľubovne, kde každoročne pripravuje Komunitný festival súčasného divadla a umenia UM UM. Desaťročná práca Mariky Smrekovej na tomto projekte zásadným spôsobom utvárala jej doterajšiu umeleckú prax, spoločne sa s ňou vyvíjala, a dodala jej rámec, z ktorého sa postupom času stal ucelený umelecký program.
Festival UM UM mal spočiatku za cieľ predstaviť v menšom periférnom meste aktuálne tendencie súčasného divadla a ďalších umeleckých odvetví z lokálneho i medzinárodného prostredia. Čoskoro sa ako jeden z ďalších zámerov festivalu vykryštalizovala otázka publika a hľadanie prístupov ako priniesť umenie k ľuďom, ktorí kultúrne podujatia zvyčajne nenavštevujú. Festival sa tak začal posúvať do verejného priestoru a na netradičné miesta, kde sa mohol lepšie priblížiť náhodným okoloidúcim a širokej verejnosti1. Po prvých štyroch ročníkoch budovania tohto prístupu sa dramaturgia festivalu, rovnako ako i samotná tvorba Mariky Smrekovej, tematicky aj metodologicky posunula v reakcii na súdobú politickú situáciu. Migračná kríza a rastúca popularita pravicových hnutí v slovenskom prostredí znovu oživila tému národnej identity a etnickej príslušnosti, častokrát so snahou prezentovať slovenskú spoločnosť ako monokultúrnu. Na Slovensku dlhodobo pôsobí množstvo folklórnych festivalov, no väčšinou sa venujú iba jednej kultúre – slovenskej alebo inej národnostnej menšine alebo odprezentujú viaceré kultúry, avšak ako jednotlivé čísla za sebou. Je veľmi neobvyklé, aby tieto festivaly vyzdvihovali ich vzájomné kultúrne prieniky, spolunažívanie a ovplyvňovanie sa navzájom. Naopak, je pre nich skôr príznačná monokultúrnosť, ktorá v niektorých prípadoch skĺzava až k nacionalizmu. Preto sa nasledujúce ročníky festivalu UM UM zamerali na poznávanie jednotlivých kultúr, národov a identít, ktoré spolunažívali na Spiši, regióne, kde sa festival odohráva, celé stáročia. Sústredili sa vždy na dve až tri národnosti, u ktorých vyzdvihli práve ich spoločný vzťah a špecifickú históriu, tradície, umenie. Samotnému festivalu predchádzal celoročne prebiehajúci etnografický výskum ktorý sa stal základom pre prípravu piatich autorských performancií Mariky Smrekovej, priemiérovaných v priebehu festivalu.
V roku 2016 začal festival témou spolužitia Čechov a Slovákov na Hornom Spiši v prvej polovici 20. storočia. Marika Smreková pri tejto príležitosti pripravila site-specific inscenáciu SÁMSVOJ2, vychádzajúcu z osobného príbehu Viery Šimkovej a jej rodičov. Kľúčová bola pre Mariku Smrekovú nečakaná reakcia Viery Šimkovej, ktorá v priebehu predstavenia uprostred publika samovoľne začala komentovať niektoré obrazy, prispela k performativite diela, a zároveň ma inšpirovala k hľadaniu foriem, vďaka ktorým sa darí vyvolať reakcie divákov počas predstavenia. V nasledujúcom ročníku sa hlavným východiskom festivalu stal vzťah medzi miestnymi komunitami Slovákov a Rusínov. Nové predstavenie s názvom EYEKON(TACT)3 malo imerzívny charakter a skúmalo potenciál dialógu skrze duchovno, telo a jeho zmysly. Ďalší ročník festivalu bol zameraný na kultúru a vzťah hornokarpatských Nemcov, Židov a Slovákov na Spiši pred 2. sv. vojnou a nová umelecká rovina, ktorú Marika Smreková pri tejto príležitosti skúmala, spočívala v práci s imaginárnym folklórom. Samotná trojhodinová performance s názvom Svadba4 sa odohrávala na námestí, v autobuse, na vlakovej stanici a vo vlaku. V roku 2019 sa festival UM UM venoval spolužitiu Rómov a Slovákov. Marika Smreková predstavila pri tejto príležitosti na námestí performance s názvom Pri ohni5, ktorá mala podobu scénických príbehov v rómštine od významnej rómskej regionálnej spisovateľky Eleny Lackovej. V roku 2020 sa festival UM UM zaoberal kultúrou Slovákov, Poliakov a Maďarov a uskutočnil sa v prírodnom prostredí na Osliom vrchu. Autorským príspevkom Mariky Smrekovej pre tento ročník bola performance Slávnosť Poletia6 na sviatok Nanebovzatia Panny Márie. Ten predstavuje nielen náboženskú a duchovnú udalosť, ale býva taktiež spojený s tradičným požehnaním bylín, kvetov, obilia či zeleniny. V tejto folklórnej performance sa tak prepojili ľudové praktiky oslavujúce spojenie človeka s prírodou, religiózny spev poľských a slovenských mariánskych piesní a trávnic, a taktiež motívy inšpirované príbehom poľských kuriérov a miestnych slovenských partizánov, ktorí pôsobili v tejto lokalite počas 2. svetovej vojny. Téma tradičného vzťahu medzi prírodou a ľuďmi zo spišského regiónu bola prepojená s miestnym politickým a historickým kontextom. Marika Smreková týmto počinom jednak završuje doterajšiu päťročnú koncepciu festivalu, a zároveň predznamenáva záverečný desiaty ročník v roku 2021. Vyvrcholenie festivalu UM UM bude prostredníctvom prepojenia politicky angažovaného environmentálneho a komunitného umenia upozorňovať a reagovať na súčasné i budúce dopady klimatickej krízy. Politika sa v čase umierajúcej demokracie stala dôležitým aspektom našich životov, a to predovšetkým v čase bezbrehého kapitalizmu a konzumu, v čase migračnej krízy, v čase prebudeného neofašizmu, v čase pandémie a v čase klimatickej krízy. Dokáže aktivizmus a priame akcie klimatických hnutí včas ovplyvniť politické rozhodnutia vedúce k obnove planéty? Dokáže súčasné umenie adekvátne pomôcť týmto hnutiam? Je možné prepojiť performatívne postupy aktivizujúce diváka z predošlých ročníkov festivalu UM UM s priamymi akciami ekologických hnutí vo verejnom priestore? Tento posledný ročník predstavuje bodku za jedným tvorivým obdobím Mariky Smrekovej, no zároveň charakterizuje aj jej momentálny umelecký posun.
Metodika participatívneho a komunitného divadla, založeného na dlhodobom poznávaní určitej témy a jej prostredia, a predovšetkým aktivizácia divákov s presahom do reálneho života majú pre Mariku Smrekovú možný potenciál aj v jej súčasných témach. Patrí medzi ne novodobá multikulturalita veľkomiest, kritika konzumu, kapitalizmu a workoholizmu, klimatická kríza a zmierňovanie jej dopadov. V súvislosti s jej osobnou situáciou sa Marika Smreková presúva taktiež k témam ženských práv, konkrétne k právam matiek na rodičovskej dovolenke, a túto perspektívu využíva taktiež k reflexii patriarchálne nastaveného kapitalistického systému, ako i umeleckej prevádzky a jej infraštruktúry.
Je dosť smutné, že mladé emancipované ženy ešte i v 21. storočí musia čeliť rozhodnutiu medzi rodinou a kariérou. Mužom tento systém pritom umožňuje a spoločnosť zase toleruje mať rodinu a nespomaliť kariérny rast. Z biologického hľadiska žena po pôrode niekoľko rokov nemôže pracovať na plný úväzok kvôli vzájomnej citovej väzbe s dieťaťom, avšak mnoho matiek by uvítalo možnosť pracovať už v priebehu materskej dovolenky aspoň na polovičný úväzok, aby si od starostlivosti o dieťa popri práci oddýchli a ich hodnota na trhu práce oproti ich kolegom rapídne neklesla. Keďže im to však nie je častokrát umožnené, ich šanca obsadiť lukratívnejšie pracovné príležitosti sa znižuje a oproti vrstovníkom im následne klesá výška platu podľa rokov praxe a následne i výška dôchodku. Ak chceme, aby bolo viac žien v riadiacich funkciách, je v prvom rade potrebná rovnocenná časová starostlivosť o dieťa do troch rokov oboma rodičmi, a pokiaľ to nie je zo strany otca možné, tak je nutná finančná podpora zo štátu na detské skupiny pre deti od roku a pol života na 4 až 5 hodín denne. Alebo ďalšou možnou cestou je zmeniť hodnoty spoločnosti, ktoré nestoja na výkone a produktivite jedinca. Planéta má dostatok pracovných síl, stačilo by znížiť pracovnú dobu o polovicu a zamestnať všetkých, vyrábať a kupovať čo najmenej a viac času venovať rodine, ľuďom, zelenej obnove planéty, či sebe samému.
Text bol napísaný v spolupráci s Viktóriou Beličákovou (2021).
1Obrázok: Fotografia z predstavení prvých ročníkov festivalu, foto Slavo Uhrín. S láskavým dovolením umelkyne.
2Obrázok: Fotografia z predstavenia SÁMSVOJ, 2016, foto Slavo Uhrín. S láskavým dovolením umelkyne.
3Obrázok: Fotografia z predstavenia EYEKON(TACT), 2017, foto Andreea Moisei. S láskavým dovolením umelkyne.
4Obrázok: Fotografia z udalosti Svadba, 2018, foto Andreea Moisei. Táto inscenácia sa ako jediná z predstavení pripravených Marikou Smrekovou neodohrala výlučne počas festivalu UM UM. Jej druhá repríza prebehla na námestí v Prešove v koprodukcii s kultúrnym centrom Wave. S láskavým dovolením umelkyne.
5Obrázok: Fotografia z inscenácie Pri ohni, 2019, foto Pilou Barge. S láskavým dovolením umelkyne.
6Obrázok: Fotografia z inscenácie Slávnosť Poletia, 2020, foto Matěj Sýkora. S láskavým dovolením umelkyne.